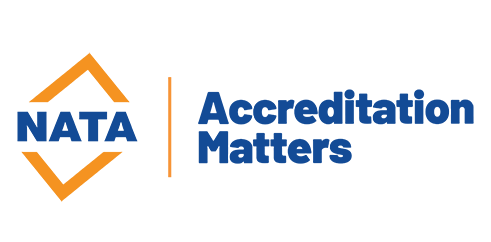 National Association of Testing Authorities, Australia
Scope of Accreditation
KENNEY MEDICAL SOLUTIONS PTY. LTD.
Site
Hampton Park Women's Health Care
Address
4 Warana Drive
Hampton Park, VIC 3976
Australia
hpwh.com.au
Contact
Dr Michelle Kenney
P: +61 (03) 97992817
Availability
Services not available to external clients
Supervision
S (Specialised)
Hampton Park Women's Health Care
ISO 15189 (2012)
Human Pathology
Medicare expiry date
04 Nov 2021
Last Activity Date
04 Jun 2019
Service
Product
Determinant
Immunohaematology - Blood group antibody detection
Blood
Rh phenotypes
The only data displayed is that deemed relevant and necessary for the clear description of the activities and services covered by the scope of accreditation.
Grey text appearing in a SoA is additional freetext providing further refinement or information on the data in the preceding line entry.