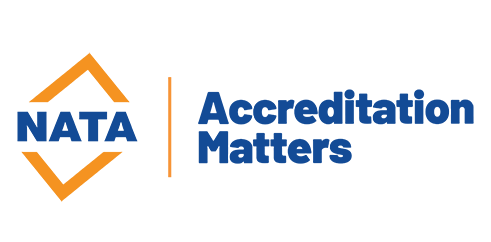 National Association of Testing Authorities, Australia
Scope of Recognition
Proteomics International Pty Ltd
Site
WA Proteomics Facility RD
Date of Accreditation
16 Dec 2016
Address
Harry Perkins Institute of Medical Research, Level 1 QQ Block, 6 Verdun Street, QEII Medical Centre
Nedlands, WA 6009
Australia
proteomics.com.au
Contact
Dr Jason Ito
P: +61 (08) 93891992
Availability
Services conditionally available to external clients
WA Proteomics Facility RD
ISO/IEC 17025 (2017) and the OECD GLP Principles (1997) interpreted for research (2)
The OECD Council Decision on the Mutual Acceptance of Data is not applicable to this work.
Healthcare, Pharmaceutical and Media Products
| Service | Product | Determinant | Technique | Procedure |
| --- | --- | --- | --- | --- |
| Conduct of research to support therapeutic peptide drug discovery and development of biomarkers and biosimilars | Biological samples | Not applicable | Electrophoresis; LC-MS; MALDI-TOF; Peptide chromatography (HPLC) | |
The only data displayed is that deemed relevant and necessary for the clear description of the activities and services covered by the scope of accreditation.
Grey text appearing in a SoA is additional freetext providing further refinement or information on the data in the preceding line entry.