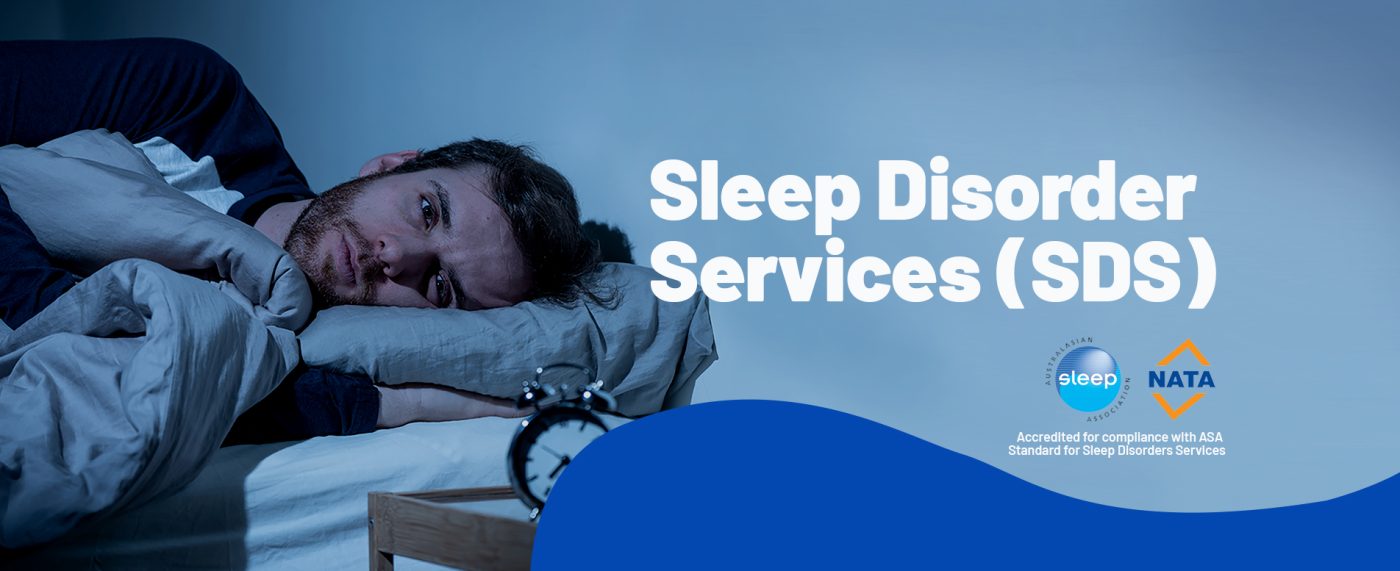 Sleep Disorders Services (SDS)
Accreditation to SDS is in accordance with the Australasian Sleep Association (ASA) Standard. The program is open to all types of sleep services and covers administrative support, clinical management services, diagnostic studies and treatment studies.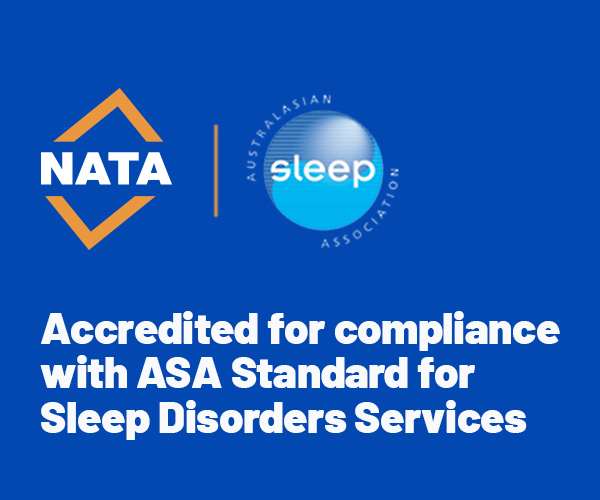 The SDS program is applicable to healthcare organisations that evaluate patients to identify sleep disorders and the management of patients diagnosed with these disorders.
Achieving accreditation is evidence the service has demonstrated its competence area and its commitment to patient-centred care.
The program is overseen by NATA's Sleep Disorders Services Accreditation Advisory Committee (SDSAAC). The role of the SDSAAC includes professional/technical guidance together with strategic planning and administrative support for the management of the program.
The importance of SDS accreditation
SDS accreditation allows sleep services to demonstrate technical competence in all study types offered as well as quality measures that mitigate risk and promote improvement.
Accreditation provides a commitment to the highest level of patient care for people with sleep disorders. To meet these levels of care, NATA has adopted the ASA Standard for SDS as the criteria for accreditation.
The Standard covers both managerial and technical requirements and includes the principles from the international standard ISO 15189 Medical Laboratories – requirements for quality and competence.
The adoption of the ISO 15189 Standard to the ASA Standard raises accreditation to an internationally recognised level. The ASA is responsible for maintaining the Standard and NATA is responsible for the conduct and administration of the accreditation program.
SDS accreditation benefits
The benefits include:
Providing high quality care to patients with sleep disorders
Providing objective, independent attestation that the sleep service is competent to carry out studies in accordance with the ASA Standard for Sleep Disorders Services 
Building the sleep service's and organisation's credibility 
Providing improved outcomes through independent assessments against professionally recognised standards
Building confidence for patients and referrers that the sleep service can produce reliable data on which to make patient management decisions 
Increased staff satisfaction 
Providing a competitive advantage by recognition as a high-quality service
NATA accredited sleep services are required to continue to comply with all accreditation criteria for the SDS accreditation program.
To ensure continued compliance with the criteria, scheduled assessments are arranged which include an on-line reporting of key requirements of the ASA Standard and uploading of documentation at 24 months followed by an on-site reassessment at 48 months.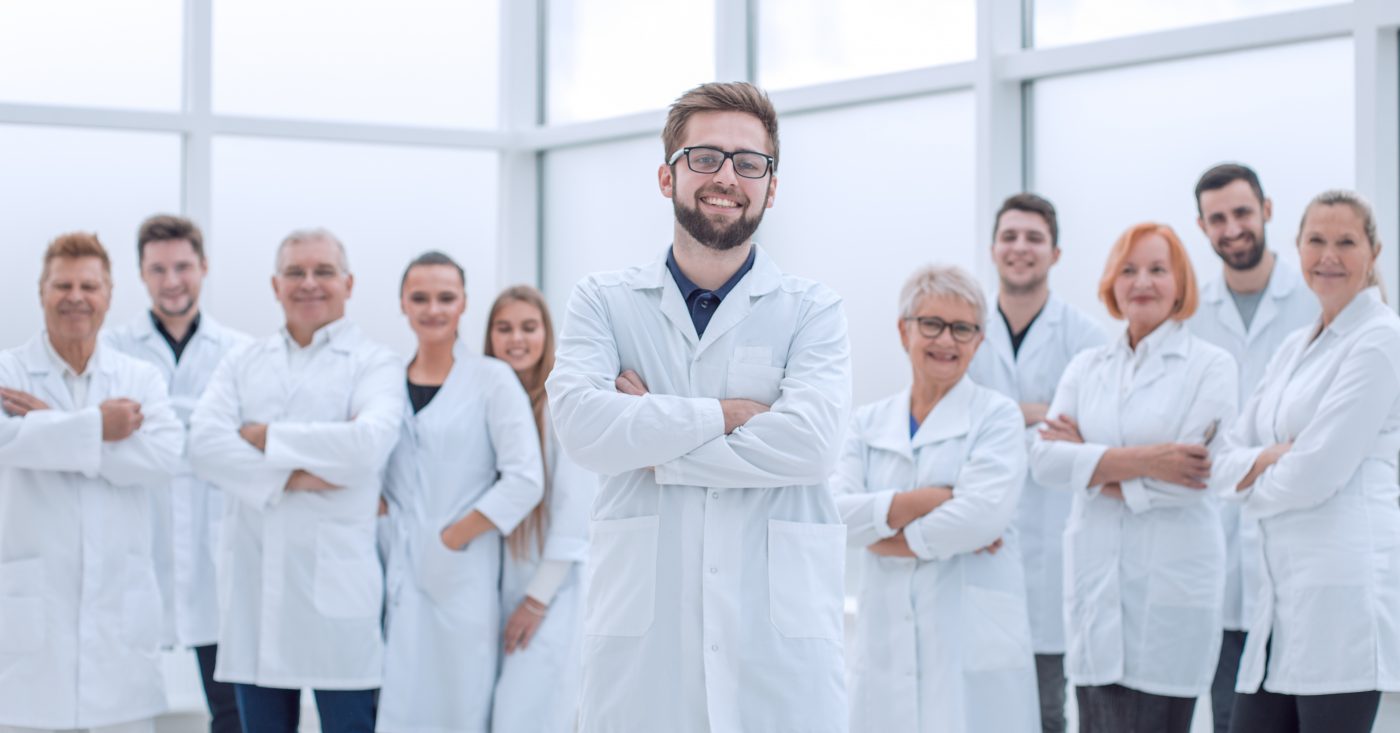 Help me find the accreditation I need
Contact one of our accreditation experts to help you choose the right accreditation for your business.
Speak to an accreditation expert
FAQs
The Standard for SDS has been developed by the ASA with the support of NATA and covers both managerial and technical requirements. The Standard contains a set of minimum standards to support the delivery of high-quality sleep disorders services to patients.

The Standard also provides a framework for continuous quality improvement and providing services and care to people with sleep disorders.

A sleep service may offer services at another site (a 'branch' service) located away from the accredited site ('parent' site). This branch site may be recognised under the accreditation of the parent site if the criteria detailed in the Specific Accreditation Criteria: Sleep Disorders Services – Accreditation of 'Branch' Services are satisfied

The NATA Accreditation Criteria (NAC) packages are made up of numerous documents which are available for download.

There are General Accreditation Criteria which apply to all facilities, and Specific Accreditation Criteria tailored for industry sectors and activities.

General NATA Documents
General Accreditation Criteria
Specific Accreditation Criteria

General Accreditation Guidance and Specific Accreditation Guidance documents present information on common technical or operational issues.

General Accreditation Guidance
Specific Accreditation Guidance
General Accreditation Forms