Why Accreditation Matters
NATA's thought-provoking Why Accreditation Matters webinar shone the spotlight on the world of accreditation and how it impacts every person, every day. From the life-saving elimination of cervical cancer, to the secure blockchain management of bitcoin, the webinar showcased the simply remarkable scope and reach of accreditation today and into the future.
Learn why it's part of your everyday
Welcome to the latest edition of NATA News.
In this edition, we celebrate National Science Week and look at how NATA is accrediting labs to test for the monkeypox virus and drug testing for the upcoming 2022 FIFA World Cup.
We also highlight key member milestones, feature industry stories and highlight NATA Education courses for August.
Read here
NATA celebrates National Science Week
As part of National Science Week, we talk to NATA CEO, Jennifer Evans and learn about her science journey, the opportunities that exist for Australia's next generation of budding scientists, and the safety net science provides in our daily lives . We also highlight 75 facts about NATA and how science and accreditation go hand in hand.
Learn more here
Our partners and stakeholders include
Learn more about NATA's national and state agreements, joint program partners, international networks and Australia's Standards and Conformance Infrastructure.
Members

2,000+

Accredited Sites

4,300+

Industries

50+

Countries

20+
Why choose NATA?
The benefits of being a NATA accredited organisation
NATA accredits organisations to perform testing and inspection activities for their products and services. This gives consumers the assurance they need to make safe, healthy and reliable choices. When you choose to become NATA accredited, you can be sure of a number of competitive advantages for your business.
Assurance
NATA members receive a globally-recognised, peer-reviewed and government endorsed accreditation that provides a unique level of assurance to members, their clients and the community.
Competence
Our accreditation provides an independent benchmark for technical competence. Receiving NATA accreditation demonstrates to customers your organisation's commitment to quality, safety and reliability of products and services.
Recognition
NATA accreditation is both nationally and internationally recognised. This provides a competitive advantage when compared to non-accredited organisations and ensures you are market-ready to capitalise on trade opportunities.
Education
NATA has been training individuals and teams both nationally and internationally for over 20 years and our active role in international accreditation education has seen us conduct training in over 20 countries. 
International
NATA's long standing and active involvement with international groups enables our members to gain international recognition for their accreditation and minimises the need for multiple assessments from different suppliers.
Innovation
NATA provides innovative and timely business solutions that meet the needs of our members and fulfil the expectations of the community. We have the experience and resources to ensure your accreditation provides you and your organisation with unique advantages.
Testimonials
What our members have to say
Become a member today and enjoy the benefits of NATA accreditation.
We partnered with NATA and the forensic science community to develop the forensic science accreditation program in the 1990s. The program has contributed significantly to standardising forensic science quality assurance across Australia.
I have found that NATA's continued engagement with the forensic science community through the Forensic Science Accreditation Advisory Committee has supported the program's growth and development, ensuring it remains contemporary and relevant to forensic science laboratories and their stakeholders.
Dean Catoggio
Assistant Director
National Institute of Forensic Science
Australia New Zealand Policing Advisory Agency (ANZPAA)
NSW Health Pathology (NSWHP) has held NATA ISO 15189 accreditation since 1990. Since this time, it has allowed us to focus on best practice and continually improve our practices as the accreditation process itself has evolved.
Accreditation to ISO 15189 has given us industry credibility brought about by the breadth and scope of the audit process.
Overall, NATA accreditation has improved public confidence in our pathology testing as well as confidence within our organisation that we provide an excellent and vital service.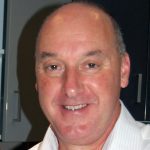 Neil Horton
Operations Manager – New England
NSW Health Pathology
NATA accredits Point of Care Testing's (PoCT) more than 400 locations to ISO 15189 medical laboratories — requirements for quality and competence.
We strongly believe their accreditation provides the formal recognition that PoCT produces reliable, technical results. The flow on effects includes an increase in customer confidence in the technology we use and a deeper trust in PoCT in helping provide novel solutions.
NATA accreditation of our facilities has been a core part of the PoCT evolution and we appreciate the commitment by NATA to providing a comprehensive accreditation solution for all our facilities.
Andrew Sargeant
NSW Health Pathology
Public Pathology Australia is the peak body for government owned and operated pathology services.  All 18 members across Australia are accredited under ISO 15189. 
NATA accreditation is important in providing market confidence that our members have adhered to national accreditation standards.  The industry credibility that NATA provides is important to our members. 
Recognition as a NATA accredited laboratory facilitates business opportunities by providing recognition that the organisation delivers high quality pathology services.   When representing government owned and operated pathology services, promotion and advocacy for our members is important.  NATA accreditation provides certification of quality.
Jenny Sikorski
CEO
Public Pathology Australia
Pathology Queensland (PQ) provides a single networked public hospital pathology service throughout Queensland. Comprising 35 laboratories and 38 pathology collection centres that provide specimen collection, analytical testing, results interpretation, clinical consultation, teaching and research.
PQ Laboratories have been accredited by NATA in the fields of Medical and Biological testing since the late 1980s. Over the last 30 years PQ has seen firsthand how the NATA accreditation framework has matured and adapted to emerging needs which has led to high quality standards and International recognition.
As a result, our Australian and international clients have confidence that they will receive consistently reliable results and service that meet NPAAC, AS ISO 15189 and AS ISO/IEC 17025 standards.
Mary Hardwick
Quality Manager and NATA Authorised Representative
Pathology Queensland
NMI has held NATA accreditation for over 30 years. Through this time, we have seen substantial business growth and increased market confidence in our services. In addition, we have benefitted from increased international access to our services. Importantly, we have been able to demonstrate – through our NATA accreditation, the highest level of test standards and quality of services.
Despite our market scope being wide, we enjoy excellent industry credibility through our NATA accreditation. This includes wide brand recognition, industry influence and trust within the broader community.
Importantly, our accreditation and the processes followed provide superior patient health outcomes for patients.
In addition, NMI's NATA accreditation assists our strategically important partners such the Federal and State Government departments of Agriculture, Health and Environment.
Dr Saman Buddhadasa
Officer in Charge
Analytical Services
National Measurement Institute (NMI)
MDU PHL has held accreditation under ISO/IEC 17025 for Food and Beverage, Environment since 1972, Animal Health since 2009 and ISO 15189 Human Pathology since 1991.
As a Public Health Laboratory NATA accreditation is critical to our business providing confidence to our clients that all processes are audited to a documented quality assurance program.
NATA accreditation allows for a​n impartial third party to view our quality systems in order to facilitate discussion and ​continual improvement.
Continual improvement resulting in a high-quality testing service, which benefits customers and patients.
Ms Selena Heaton
Quality, Compliance & Operations Manager and NATA Authorised Representative.
Microbiological Diagnostic Unit, Public Health Laboratory
University of Melbourne
Speak to a NATA accreditation expert today
Let us change the way you do business
Call today: 1800 621 666