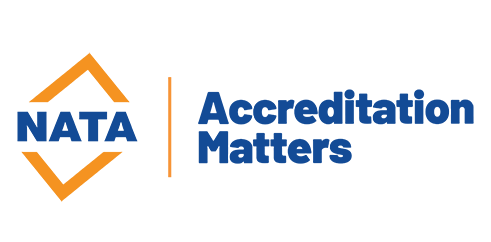 National Association of Testing Authorities, Australia
Scope of Accreditation
Institute for Immunology and Infectious Diseases - Murdoch University
Site
Institute for Immunology and Infectious Diseases
Date of Accreditation
07 Oct 2008
Address
390 Discovery Way, Murdoch University
Murdoch, WA 6150
Australia
iiid.com.au
Contact
Mr Imran Ahmad
P: +61 8 93601302
Availability
Services conditionally available to external clients
Institute for Immunology and Infectious Diseases
ISO/IEC 17025 (2017)
Healthcare, Pharmaceutical and Media Products
Service
Product
Determinant
Technique
Analysis in support of research
Human biological samples
Impact of host and pathogenic variation on disease and treatment outcomes
Bioinformatic analysis; HLA sequence-based typing; Isolation of peripheral blood mononuclear cells (PBMC); Massively parallel sequencing (whole exome sequencing, whole genome sequencing, targeted panels); Nucleic acid extraction (DNA, RNA); Viral sequencing

Capability

Projects are managed in accordance with the GCLP Principles interpreted for research.

The only data displayed is that deemed relevant and necessary for the clear description of the activities and services covered by the scope of accreditation.
Grey text appearing in a SoA is additional freetext providing further refinement or information on the data in the preceding line entry.