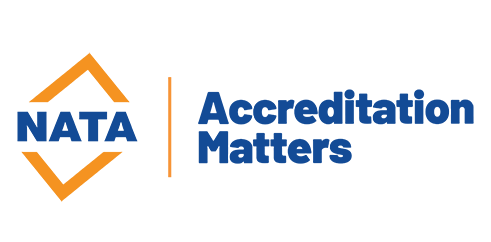 National Association of Testing Authorities, Australia
Scope of Accreditation
Site
National HVAC Performance Test Facility
Date of Accreditation
10 Nov 2020
Address
10 MURRAY DWYER CIRCUIT
Mayfield West, NSW 2304
Australia
csiro.au
Contact
Mr Scott McGarry
P: +61 (02) 49606136
Availability
Services available to external clients
National HVAC Performance Test Facility
ISO/IEC 17025 (2017)
Manufactured Goods
Service
Product
Determinant
Technique
Procedure
Limitations
Evaluation of electrical appliances and devices - Energy efficiency classification
Air conditioners and heat pumps
Energy labelling and minimum energy performance standards (MEPS) evaluation
Calculations for energy labelling; Evaluation of test results against stated performance criteria
AS/NZS 3823.2
Evaluation of electrical appliances and devices - Performance
Air conditioners and heat pumps
Cooling capacity; Current; Dehumidifier capacity; Dehumidifying effectiveness; Electrical energy consumption; Electrical voltage; Maximum operating efficiency; Power; Power factor; Sensible cooling effectiveness; Sensible heating effectiveness; Standby power; Thermal capacity check; Total cooling effectiveness; Volumetric air flow rate
Calorimetric test
AS/NZS 3823.1.1 and AS/NZS 3823.1.2;
AS/NZS 3823.4.1 (Annex B only) and AS/NZS 3823.4.2 (Annex B only)


1.0 kW to 25 kW thermal capacity with < 25 Amps current draw.
The only data displayed is that deemed relevant and necessary for the clear description of the activities and services covered by the scope of accreditation.
Grey text appearing in a SoA is additional freetext providing further refinement or information on the data in the preceding line entry.