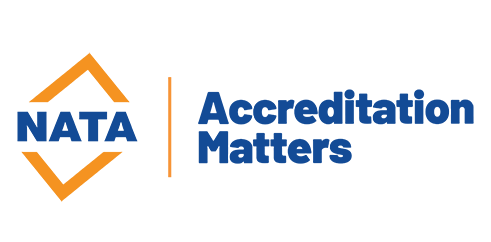 National Association of Testing Authorities, Australia
Scope of Accreditation
Date of Accreditation
06 Aug 2009
Address
53 Success Street
Acacia Ridge, QLD 4110
Australia
qmw.com.au
Contact
Mr Jeff Samuels
P: +61 (07) 32752544
Availability
Services conditionally available to external clients
ROPS/FOPS Testing
ISO/IEC 17025 (2017)
Manufactured Goods
Service
Product
Determinant
Technique
Procedure
Limitations
Performance evaluation of personnel protection equipment and general ballistic measurements
Falling object protective structures (FOPS); Operator protective guards (OPG); Roll-over protective structures (ROPS); Tip-over protection structures (TOPS)
Compression; Deflection; Dimensions; Dynamic load; Impact; Static load; Tension
Falling object; Impact drop
AS 2294.1,
AS 2359.9,
ISO 3449,
ISO 3471,
ISO 10262,
ISO 12117,
ISO 12117-2
Tension tests not exceeding 1600 kN.
Compression tests not exceeding 2000 kN.
Tests on protective guards for Level I and Level II falling object impact protection (700 J to 11600 J). 
Tests on compact excavators with a gross vehicle mass up to 6 t.
The only data displayed is that deemed relevant and necessary for the clear description of the activities and services covered by the scope of accreditation.
Grey text appearing in a SoA is additional freetext providing further refinement or information on the data in the preceding line entry.