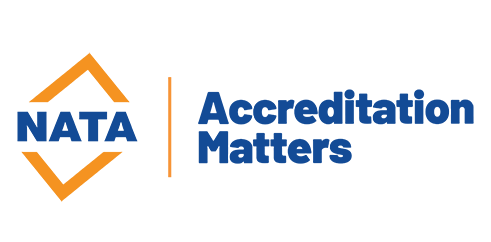 National Association of Testing Authorities, Australia
Scope of Accreditation
Date of Accreditation
12 Apr 2010
Contact
Ms Angela Luttick
P: +61 (03) 92822184
Availability
Services conditionally available to external clients
360biolabs
ISO/IEC 17025 (2017)
Healthcare, Pharmaceutical and Media Products
Service
Product
Determinant
Technique
Analysis in support of clinical trials and/or pre-clinical studies
Animal biological samples; Human biological samples
Impact of pharmaceuticals, biological agents and vaccines on disease and treatment outcomes; Pharmacodynamics (PD) parameters; Pharmacokinetic (PK) parameters
ELISpot assays; Enzyme linked immunosorbent assay (ELISA); Flow cytometry; Haemagglutination inhibition assays; Isolation and cryopreservation of mononuclear cells, plasma and serum; LC-MS-MS; Measurement of infectious titre - TCID50 and plaque assays; Multiplex assays; Neutralisation activity assays; PCR - Quantitative (qPCR); Viral culture immunogenicity testing - Anti-drug antibodies (ADA); Virus genotyping; Virus molecular typing by polymerase chain reaction (PCR) and sequencing; Virus phenotyping (including measurement of anti-infective activity via cytopathic effect, enzyme and plaque reduction assays); Virus/drug/matrix stability assays

Capability

Projects are managed in accordance with the GCLP Principles interpreted for research.

The only data displayed is that deemed relevant and necessary for the clear description of the activities and services covered by the scope of accreditation.
Grey text appearing in a SoA is additional freetext providing further refinement or information on the data in the preceding line entry.