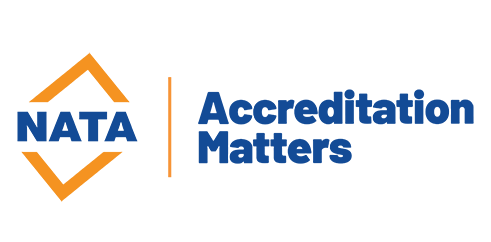 National Association of Testing Authorities, Australia
Scope of Accreditation
Site
Bio-analytical Laboratory
Date of Accreditation
01 Nov 2004
Contact
Mr Jason Valentine
P: +61 (08) 83028733
Availability
Services available to external clients
Bio-analytical Laboratory
ISO/IEC 17025 (2017)
Healthcare, Pharmaceutical and Media Products
Service
Product
Determinant
Technique
Analysis in support of clinical trials and/or pre-clinical studies
Animal biological samples; Human biological samples
Biomarker parameters; Immunogenicity parameters; Pharmacodynamics (PD) parameters; Pharmacokinetic (PK) parameters; Specialised pharmacodynamic studies
Enzyme linked immunosorbent assay (ELISA) - Immunoassay; LC-MS-MS

Capability

Methods validated to FDA and EMA bioanalytical method validation guidances and/or industry consensus white papers.

The only data displayed is that deemed relevant and necessary for the clear description of the activities and services covered by the scope of accreditation.
Grey text appearing in a SoA is additional freetext providing further refinement or information on the data in the preceding line entry.