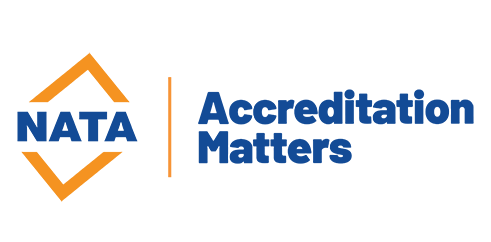 National Association of Testing Authorities, Australia
Scope of Recognition
Children's Health Queensland Hospital and Health Service
Site
Centre For Children's Health Research – QPID Laboratory
Date of Accreditation
28 Jun 2016
Address
Level 8, 62 Graham Street, Centre For Children's Health Research
South Brisbane, QLD 4101
Australia
Contact
Assoc Prof David Whiley
P: +61 (07) 30697000
Availability
Services conditionally available to external clients
Centre For Children's Health Research – QPID Laboratory
ISO/IEC 17025 (2017), ISO 15189 (2012) and the OECD GLP Principles (1997) interpreted for research (2)
The OECD Council Decision on the Mutual Acceptance of Data is not applicable to this work.
Healthcare, Pharmaceutical and Media Products
| Service | Product | Determinant | Technique | Procedure |
| --- | --- | --- | --- | --- |
| Conduct of research into the detection and characterisation of infectious microbial agents | Cell lines; Human biological samples - Clinical trials; Human biological samples - Pre-clinical studies | Impact on disease and treatment outcomes | Nucleic acid extraction; PCR amplification | |
The only data displayed is that deemed relevant and necessary for the clear description of the activities and services covered by the scope of accreditation.
Grey text appearing in a SoA is additional freetext providing further refinement or information on the data in the preceding line entry.