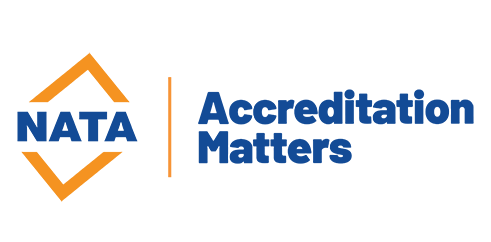 National Association of Testing Authorities, Australia
Scope of Accreditation
Defence Science and Technology Group - Department of Defence
Site
Chemical Agents Analysis Facility
Date of Accreditation
21 Aug 2000
Contact
Dr Andrew McAnoy
P: +61 (03) 93442684
Availability
Services conditionally available to external clients
Chemical Agents Analysis Facility
ISO/IEC 17025 (2017)
Legal
Service
Product
Determinant
Technique
Analysis in support of research
Biological fluids; Ceramics; Concrete; Metals; Organic solvents; Soils; Textiles; Vegetation; Waters
Identification and analysis of toxic chemicals, their precursors, synthetic by-products and degradation products; Identification and characterisation of protein toxins; Identification of metabolites from exposure to toxic chemicals
GC-MS - EI, CI; LC-MS; MALDI-TOF; Nuclear magnetic resonance (NMR)

Capability

Secure storage of samples for sample / evidence integrity and chain of custody is maintained.

The only data displayed is that deemed relevant and necessary for the clear description of the activities and services covered by the scope of accreditation.
Grey text appearing in a SoA is additional freetext providing further refinement or information on the data in the preceding line entry.