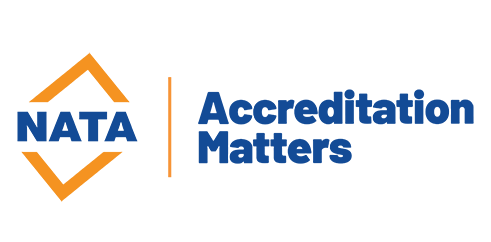 National Association of Testing Authorities, Australia
Scope of Accreditation
Sir Charles Gairdner Hospital
Site
Department of Pulmonary Physiology and Sleep Medicine
Date of Accreditation
30 May 1988
Contact
Dr Bhajan Singh
P: +61 (08) 64572888
Availability
Services not available to external clients
Supervision
M (Medical Practice)
Department of Pulmonary Physiology and Sleep Medicine
ISO 15189 (2012)
This facility complies with the relevant National Pathology Accreditation Advisory Council (NPAAC) requirements.
Human Pathology
Medicare expiry date
09 Jan 2025
Last Activity Date
25 May 2021
| Service | Product | Determinant |
| --- | --- | --- |
| Chemical pathology - Quantitation of blood gases and other measurements (performed on the same specimen) | Blood | Calcium; Carboxyhaemoglobin; Chloride; Glucose; Haemoglobin (Hb); Lactate; Methaemoglobin (MetHb); Oxyhaemoglobin; Partial pressure of carbon dioxide (pCO2); Partial pressure of oxygen (PO2); Potassium; Sodium; pH |
The only data displayed is that deemed relevant and necessary for the clear description of the activities and services covered by the scope of accreditation.
Grey text appearing in a SoA is additional freetext providing further refinement or information on the data in the preceding line entry.