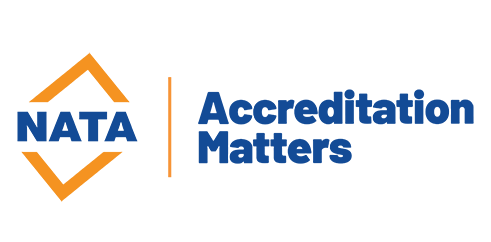 National Association of Testing Authorities, Australia
Scope of Recognition
Eurofins Agroscience Services Pty Ltd
Site
Eurofins Agroscience Services – GLP Studies Facility
Date of Accreditation
09 Nov 1999
Contact
Ms Kay Ford
P: +61 (02) 99008443
Availability
Services available to external clients
Eurofins Agroscience Services – GLP Studies Facility
OECD Principles of Good Laboratory Practice (1997)
NATA recognition for compliance with the OECD Principles of GLP covers all non-clinical health and environmental safety studies conducted within Australia for regulatory purposes. Detailed below are the types of studies which have been specifically inspected by NATA. A facility recognised as GLP compliant may claim compliance for any GLP study conducted within Australia.
Agribusiness
| Service | Product | Determinant |
| --- | --- | --- |
| Residue studies | Agrichemicals | Crop studies |
The only data displayed is that deemed relevant and necessary for the clear description of the activities and services covered by the scope of accreditation.
Grey text appearing in a SoA is additional freetext providing further refinement or information on the data in the preceding line entry.