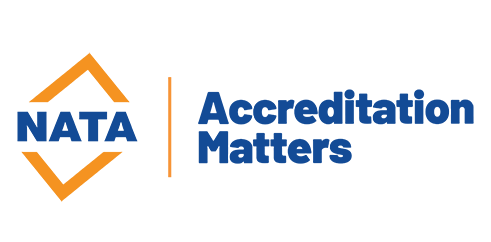 National Association of Testing Authorities, Australia
Scope of Accreditation
Australian Materials Testing Laboratory
Site
Fletcher Insulation Pty Ltd
Date of Accreditation
01 Jun 2017
Availability
Services not available to external clients
Fletcher Insulation Pty Ltd
ISO/IEC 17025 (2017)
Manufactured Goods
Service
Product
Determinant
Technique
Procedure
Limitations
Thermal performance evaluation of building and insulating products
Batt and blanket thermal insulation; Rigid and flexible thermal insulation materials
Dimensions
Not applicable

By the methods of -

ASTM C 167 and AS/NZS 4859.1

Over a thickness range of 2 to 200 mm for Flexible thermal insulation materials only.
Thermal conductivity
Heat flow meter apparatus

By the methods of -

ASTM C518

ASTM C653 in conjunction with AS/NZS 4859.1 Section 2.3 for the material classifications 'formed shapes', 'formed in situ', 'low density fibrous pre-formed insulation (including blanket)', and 'reflective membranes' and Sections 3,6,7,9 only

Measurement of thermal properties at 23°C over a thermal resistance range of 

0.1 to 10 m2 KW-1for Flexible thermal insulation materials only.
The only data displayed is that deemed relevant and necessary for the clear description of the activities and services covered by the scope of accreditation.
Grey text appearing in a SoA is additional freetext providing further refinement or information on the data in the preceding line entry.