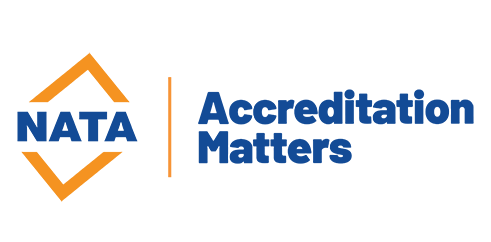 National Association of Testing Authorities, Australia
Scope of Accreditation
QED Environmental Services Pty Ltd
Site
Indoor Air Quality and Hazardous Materials Inspectorate
Date of Accreditation
26 Jun 2013
Address
Level 1, 3 Loftus Street
West Leederville, WA 6007
Australia
qed.com.au
Contact
Mr Joseph Scholz
P: +61 1300400733
Availability
Type C Inspection Body
Indoor Air Quality and Hazardous Materials Inspectorate
ISO/IEC 17020 (2012)
Environment
Service
Product
Determinant
Procedure
Limitations
Indoor air quality - Assessment
Air; Atmosphere
Air speed; Ambient sound; Carbon dioxide (CO2); Carbon monoxide; Mean radiant temperature; Nicotine; Particulate matter - PM10; Particulate matter - PM2.5; Relative humidity (RH); Temperature; Volatile organic compounds (VOCs)
Supporting procedures referenced elsewhere in this scope
Covering the Inspection activities from the Brisbane, Melbourne and Perth offices
Base building ratings
Conduct of environmental determinations; Site survey
NABERS Indoor Environment for Offices - Rules for Collecting and Using Data
Covering the Inspection activities from the Brisbane, Melbourne and Perth offices
Built environment
Conduct of environmental determinations; Historical and comparative reporting; Risk assessment; Site survey; Specific-issue inspection; Task illuminance

QED procedures for QED Standard Indoor Air Quality Assessment (PRO 006) and QED Air Quality Investigations (PRO 023)

Including determinations and sampling activities identified elsewhere in this scope

Covering the Inspection activities from the Brisbane, Melbourne and Perth offices
HVAC equipment
Risk assessment; Site survey

QED Procedures

Covering the Inspection activities from the Brisbane, Melbourne and Perth offices
Indoor air quality - Sample collection
Built environment; HVAC equipment; Indoor surfaces; Potable and cooling tower waters
Not applicable

QED Procedures

Covering the Inspection activities from the Brisbane, Melbourne and Perth offices
Medical facilities
Not applicable
Department of Health Western Australia Operational Directive OD 0610/15 - Microbiological Air Sampling of Operating Rooms In Western Australian Healthcare Facilities and in-house method PRO-025
Covering the Inspection activities from the Brisbane, Melbourne and Perth offices
Potentially contaminated sites - Clearance inspection
Buildings; Industrial plant; Marine vessels and offshore structures; Structures and adjoining land
Assessment of clearance practices; Assessment of workspace; Clearance inspection; Clearance to occupy; Reports

NOHSC 2002, Code of Practice for the Safe Removal of Asbestos, Sections 7.2, 7.3.2, 8, 9, 10 and 11,

Safe Work Australia Code of Practice - How to Safely Remove Asbestos, document review for compliance with chapters 2, 3, 4, 5, 6 and 7,

Safe Work Victoria Compliance Code - Removing Asbestos in Workplaces, documentation review for compliance with pages 21 through to 69 inclusively,

In-house documentation

Covering the Inspection activities from the Brisbane, Melbourne and Perth offices
Potentially contaminated sites - Sample collection
Asbestos dust; Asbestos materials; Buildings; Industrial plant; Lead dust; Lead in paint; Marine vessels and offshore structures; Synthetic mineral fibres
Not applicable

NOHSC 2018, Code of Practice for the Management and Control of Asbestos in Workplaces,

HSG 264, section: Types of Survey,

Safe Work Australia Code of Practice - How to manage and control asbestos in the workplace,
Safe Work Victoria Compliance Code - Managing Asbestos in Workplaces,
In-house documentation,


AS 4361.2 Guide to lead paint management

Covering the Inspection activities from the Brisbane, Melbourne and Perth offices
Potentially contaminated sites - Survey inspection
Asbestos dust; Asbestos materials; Buildings; Industrial plant; Lead in paint; Marine vessels and offshore structures; Polychlorinated biphenyls; Structures and adjoining land; Synthetic mineral fibres
Periodic inspection; Pre-demolition surveys; Re-inspection; Risk assessment; Site inspection; Standard bulk sampling survey; Survey; Visual survey

NOHSC 2018, Code of Practice for the Management and Control of Asbestos in Workplaces,

HSG 264, Section: Types of Survey,

Safe Work Australia Code of Practice - How to manage and control asbestos in the workplace,




Safe Work Victoria Compliance Code - Managing Asbestos in Workplaces,




In-house documentation,




AS 4361.2 Guide to lead paint management

Covering the Inspection activities from the Brisbane, Melbourne and Perth offices
ISO/IEC 17020 (2012)
Infrastructure and Asset Integrity
Service
Product
Determinant
Procedure
Limitations
Building products and processes - Inspection
Building panels
Assessment; Data presentation; Examination; Location; Survey; Walk-down inspection
QED Procedures


Capability

Including bulk sampling and core sampling of Aluminium Composite Panels (ACPs) and the selection of sampling locations.
The only data displayed is that deemed relevant and necessary for the clear description of the activities and services covered by the scope of accreditation.
Grey text appearing in a SoA is additional freetext providing further refinement or information on the data in the preceding line entry.