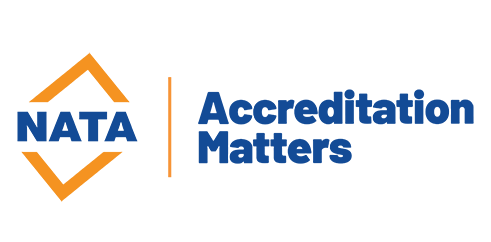 National Association of Testing Authorities, Australia
Scope of Accreditation
Date of Accreditation
14 Apr 2014
Contact
Mr Tim Pugsley
P: +61 0406176492
Availability
Type A Inspection Body
Northgate Facility
ISO/IEC 17020 (2012)
Manufactured Goods
Service
Product
Determinant
Procedure
Limitations
Radio communications systems performance - Evaluation
Radio communications equipment
Determination of exposure limits

ACMA Radiocommunications (Electromagnetic Radiation - Human Exposure) Standard 2014, as amended

ARPANSA Technical Report "Radio Frequency EME Exposure Levels - Prediction Methodologies"

ARPANSA Radiation Protection Series No. 3 "Maximum Exposure Levels for Radiofrequency fields 3 kHz - 300 GHz"

Communications Alliance Ltd Industry Code C564:2018 Mobile Phone Base Station Deployment

AS/NZS 2772.2 Section 3.10 and subsequent referenced clauses

Modelling of dispersion of electromagnetic fields from antennas and transmitters at frequencies between 110 MHz and 60 GHz, and in the range of 80 MHz to110 MHz for low frequency Yagi, omnidirectional, folded dipole array & AM/FM broadcast repeater antennas in selected configurations.
The only data displayed is that deemed relevant and necessary for the clear description of the activities and services covered by the scope of accreditation.
Grey text appearing in a SoA is additional freetext providing further refinement or information on the data in the preceding line entry.