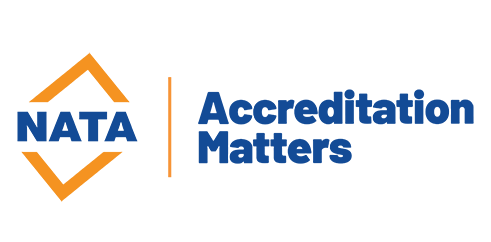 National Association of Testing Authorities, Australia
Scope of Accreditation
R.T. & D.M. SPRING PTY. LTD.
Site
PIPELINE TESTING SERVICES / DRAIN-CAM
PIPELINE TESTING SERVICES, DRAIN-CAM
Date of Accreditation
17 Feb 1999
Address
31 Smallwood Street
Underwood, QLD 4119
Australia
Contact
Mr Anthony Ball
P: +61 (07) 38415100
Availability
Services available to external clients
PIPELINE TESTING SERVICES / DRAIN-CAM
ISO/IEC 17025 (2017)
Infrastructure and Asset Integrity
Service
Product
Determinant
Technique
Procedure
Limitations
Evaluation of mechanical performance of pressure plant, pipelines and equipment
Sewer pipelines
Vacuum pressure
Not applicable
WSA 02 - SEQ Edition - cl 21.4.2.1
WSA 02 - SEQ Edition - cl 21.4.5.2
Vacuum Testing: 0 kPa to -60 kPa
Sewer pipelines; Water pipelines
Closed circuit television (CCTV) visual examination
Not applicable
WSA 05 - Conduit Inspection Reporting Code of Australia
Pipeline diameter range: 100mm - 2400mm
Water pipelines
Hydrostatic pressure; Leakage
Not applicable

AS/NZS 2033 cl 7.2

AS/NZS 2033 cl 7.3


AS/NZS 2566.2 cl 6.3.4.1 M4

AS/NZS 2566.2 cl 6.3.4.2 M5

Leakage testing in the range 0.2 L/h - 2400 L/h up to 8000 kPa
Sample collection
Water pipelines
Collection of water samples in conjunction with pressure testing of pipelines
Not applicable

In-house method 4.8A
The only data displayed is that deemed relevant and necessary for the clear description of the activities and services covered by the scope of accreditation.
Grey text appearing in a SoA is additional freetext providing further refinement or information on the data in the preceding line entry.