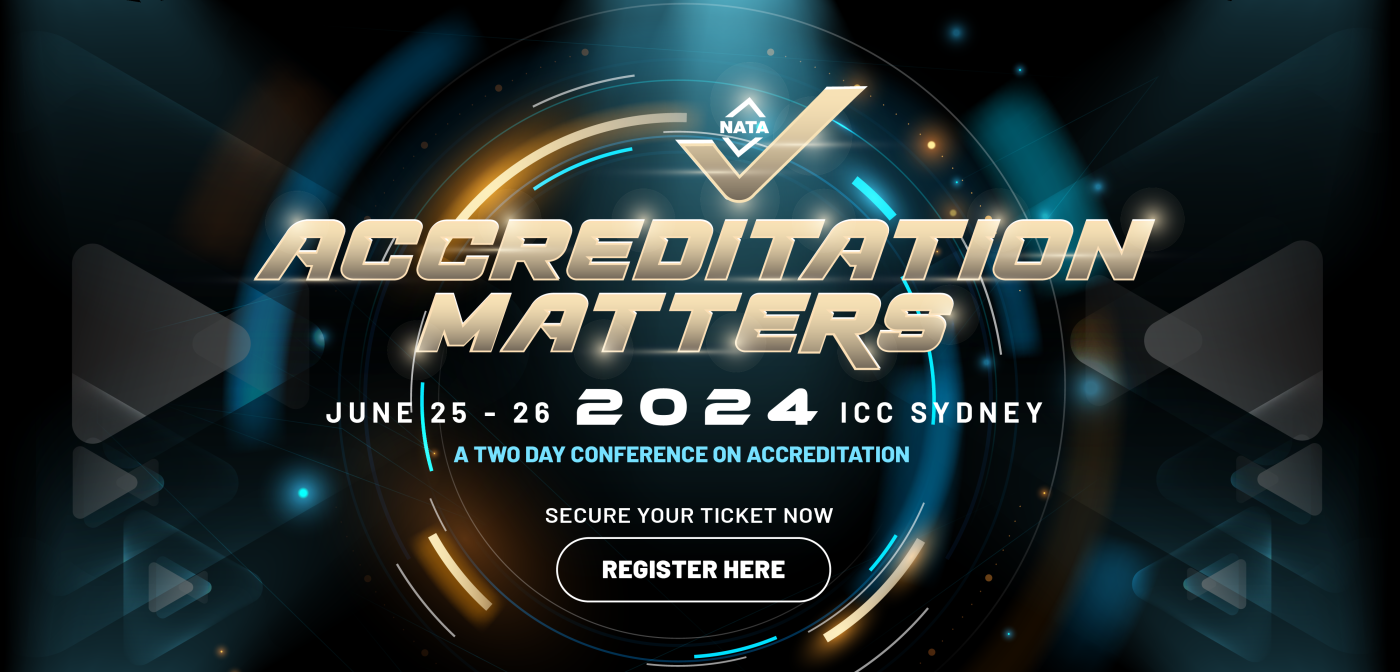 Welcome to the official home of Accreditation Matters 2024 –  a keystone event where visionaries, industry leaders, quality professionals and technical experts will converge to shape the future of accreditation. 
Join us at the Sydney International Convention Centre on June 25 and 26, 2024, for a journey into the heart of accreditation and conformity assessment.
Accreditation facilitates trade, drives business assurance and confidence in outcomes. Embark on a future focused exploration at 'Accreditation Matters 2024', where cutting-edge topics such as AI, automation, and governance set the stage for industry innovation.  Gain unparalleled insights, explore accreditation's vital role in industry success here and abroad, and equip yourself with the knowledge to stay ahead in a rapidly evolving world. This is your opportunity to be part of a groundbreaking two-day conference that offers significant networking and professional development opportunities and will elevate your understanding and impact in the realm of accreditation.
'Accreditation Matters 2024' is designed for professionals committed to excellence – seasoned veterans and those new to the game alike. Whether you're a quality champion, technical expert, industry leader or regulatory representative, this conference provides a platform for personal and professional development within Australia's technical infrastructure. If you're dedicated to shaping the future of accreditation and conformity assessment, this event is tailor-made for you.
Our agenda will feature a wide range of concurrent sessions, including keynotes, presentations and panel discussions, covering all aspects of accreditation. Key streams include:
Future Focus
explores cutting-edge topics such as AI, automation, new energy and governance.
Accreditation Matters
explores standards, accreditation, traceability and areas such as risk management and regulation.
People Stream
aims to enhance personal and professional development within Australia's technical infrastructure with a range of interesting topics and sessions.
Trade & Supply Chains
explores conformity assessment, accreditation, certification, trade, and traceability.
Sponsorship and exhibitor opportunities
Accreditation Matters 2024 will bring together the best and brightest with more than 500 industry leaders, technical experts, and quality professionals from key organisations in attendance.
Why should you sponsor or exhibit?
For those that choose to sponsor or exhibit with us, Accreditation Matters 2024 offers a significant opportunity to secure exposure for your organisation, as well as incredible networking opportunities.
It will be, without question, THE accreditation event of 2024 and to make it accessible to Australia's broader technical community, we have created sponsorship and exhibitor opportunities that are tailored and priced for organisations of all sizes.
For further general information email events@nata.com.au
REGISTER NOW