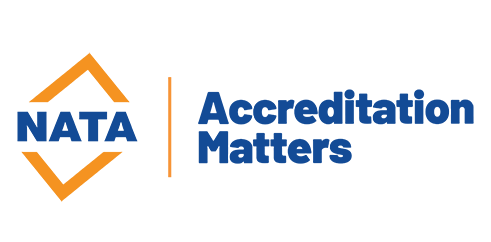 National Association of Testing Authorities, Australia
Scope of Accreditation
Site
Australian Centre for Wildlife Genomics
Date of Accreditation
28 Oct 2013
Contact
Dr David Alquezar
P: +61 (02) 93206454
Availability
Services conditionally available to external clients
Australian Centre for Wildlife Genomics
ISO/IEC 17025 (2017)
Legal
Service
Product
Determinant
Technique
Analysis in support of research
Animal biological samples
DNA based gender testing; DNA based species identification; Morphological authentication - Natural versus faux; Morphological species identification
Agarose gel electrophoresis; DNA sequencing analysis; Genomic DNA extraction; Macroscopic examination; Microscopic examination; PCR including PCR clean-up

Capability

Secure storage of samples for sample / evidence integrity and chain of custody is maintained.
The only data displayed is that deemed relevant and necessary for the clear description of the activities and services covered by the scope of accreditation.
Grey text appearing in a SoA is additional freetext providing further refinement or information on the data in the preceding line entry.