Understanding ISO/IEC 17025
This course is designed to give participants a comprehensive understanding of the requirements and how to apply the Standard ISO/IEC 17025. It outlines the controls required to manage risks and provides tools to support a successful laboratory operation and achieve a high level of customer satisfaction.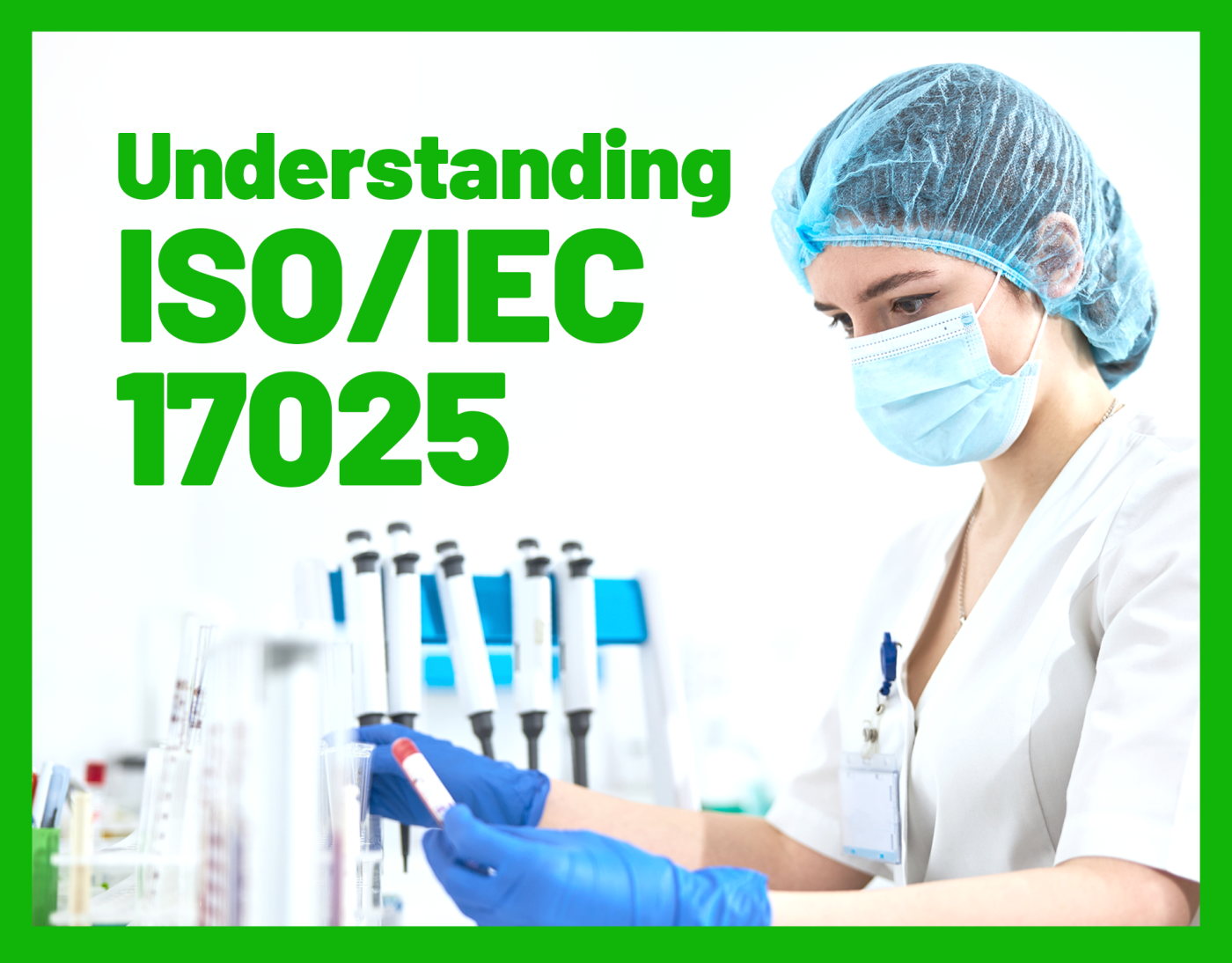 Accreditation to ISO/IEC 17025 plays an important role in supporting the creation of accurate and reliable results from laboratory testing, calibration, sampling, and measurement services across many sectors.
It is an international laboratory standard that laboratories must meet if they wish to demonstrate they:
Operate competently
Can generate valid results
Are able to plan and address risks and opportunities
Can act impartially
Have consistent laboratory operations
"Great overview of the standard for anyone working in a laboratory, especially those new to supervisory/managerial roles."
Amelia Cecchin, Medical Scientist, Human Immunology, SA Pathology, Frome Road


The main objectives are to introduce the ISO/IEC 17025 Standard and the various clauses and terminology that laboratories are assessed against for accreditation purposes.
Specifically:
Identify and understand the requirements of ISO/IEC 17025
Understand processes for controlling risks associated with the laboratory's testing processes
Apply the requirements of ISO/IEC 17025
While open to those considering accreditation to this Standard, it is also suited to laboratory and testing staff at all levels who need an understanding of ISO/IEC 17025 and how it relates to their Quality Management System.
The course examines the purpose of the Standard and how it is applied to the laboratory. There is a focus on risk as a contributing factor to compliance and how this is managed and a section on the key requirements needed for accreditation.
Overall, you will be able to:
Understand the requirements of ISO/IEC 17025
Identify and apply tools to control risk factors
Be able to apply the requirements of the Standard to the laboratory system.
Specific learning areas:
General requirements: Discussion of key underpinning ethical concepts
Structural requirements: Structuring your Quality Management System
Resource requirements: Ways to effectively perform laboratory activities
Process requirements: Characteristics of the laboratory system that generate technically valid results
Management requirements: The management processes required to support laboratory operation
Who should do the course?
This course is ideal for individuals who:
need an understanding of the requirements of ISO/IEC 17025
are responsible for setting up their facility's quality management system
are responsible for laboratory conformance with ISO/IEC 17025
work in a testing or calibration laboratory
hold a quality services/management role

| | | | | | |
| --- | --- | --- | --- | --- | --- |
| Date | Time | Location | Available Spaces | | |
| 23 January 2024 | 09:00 am - 05:00 pm | Melbourne | 14 | | |
| 23 January 2024 | 09:00 am - 05:00 pm | Sydney | 18 | | |
| 6 February 2024 | 09:00 am - 05:00 pm | Brisbane | 17 | | |
| 13 February 2024 | 09:00 am - 05:00 pm | Virtual Course | 8 | | |
| 20 February 2024 | 09:00 am - 05:00 pm | Perth | 14 | | |
| 19 March 2024 | 09:00 am - 05:00 pm | Adelaide | 19 | | |
| 9 April 2024 | 09:00 am - 05:00 pm | Melbourne | 20 | | |
| 9 April 2024 | 09:00 am - 05:00 pm | Sydney | 20 | | |
| 16 April 2024 | 09:00 am - 05:00 pm | Brisbane | 20 | | |
| 16 April 2024 | 09:00 am - 05:00 pm | Canberra | 20 | | |
| 30 April 2024 | 09:00 am - 05:00 pm | Virtual Course | 15 | | |
| 14 May 2024 | 09:00 am - 05:00 pm | Hobart | 20 | | |
| 21 May 2024 | 09:00 am - 05:00 pm | Perth | 20 | | |
| 18 June 2024 | 09:00 am - 05:00 pm | Virtual Course | 16 | | |