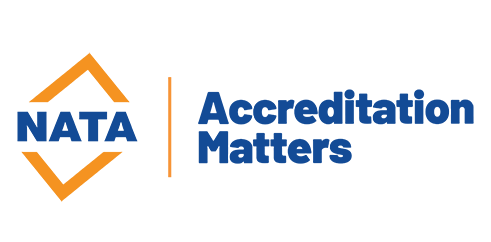 National Association of Testing Authorities, Australia
Scope of Accreditation
Preformed Line Products (Australia) Pty Limited
Site
Glendenning Test Facility
Date of Accreditation
28 Jul 1971
Contact
Mr Florian (goes by 'Chell') de Celis
P: +61 (02) 88050057
Availability
Services available to external clients
Glendenning Test Facility
ISO/IEC 17025 (2017)
Infrastructure and Asset Integrity
| Service | Product | Determinant | Technique | Procedure | Limitations |
| --- | --- | --- | --- | --- | --- |
| Evaluation of high voltage/power equipment and components - Performance | Insulator and conductor fittings | Mechanical strength | Not applicable | Vertical damage load test - IEC 61284 clause 11.4.1; Failing Load Test - AS 3766 clause 2.5.9, 4.5.13 (excluding electrical tests); Slip Test - AS 3766 clause 4.5.11, IEC 61284 clauses 11.4.2 and 11.4.3; Static Test - AS 3766 clauses 2.5.5, 4.5.9 (excluding electrical tests); Dynamic Test - AS 3766 clause 2.5.6 (excluding electrical tests); Open clamp Test - AS 3766 clause 4.5.12; Mechanical Test - AS 3766 clause 5.11; IEC 61284 clause 11.5.1; AS 1154.1 clauses 2.2, 3.3, 4.3, 4.4, 5.3, 5.4, 6.3.1, 7.2.4, 7.2.5, 7.3, 7.4; AS 1154.3 clauses 2.2, 2.3.1, 2.3.2, 2.3.3, 2.3.4, 3.2, 3.5, 4.2. | |
| | | Visual examination | Not applicable | AS 1154.1 1.6; AS 1154.3 1.6 -1.7; IEC 61284 clause 7 | |
ISO/IEC 17025 (2017)
Manufactured Goods
| Service | Product | Determinant | Technique | Procedure | Limitations |
| --- | --- | --- | --- | --- | --- |
| Material performance evaluation of metal products | Fixtures and components | Tensile properties | Longitudinal tensile | AS 1391 | Tests without strain rate control, excluding proof stress tests, in the range 0.2 to 500 kN |
| | Prepared metallic test specimens | Hardness | Rockwell | AS 1815.1 | |
| | | Impact resistance | Charpy V-notch - Impact value | AS 1544.2 |  -20ºC to ambient |
| | | Hardness | Brinell | AS 1816.1 | Tests at 4.9, 9.8 and 29.4 kN |
| | Wire, wire strands and coated wire products | Wrapping | Wrapping around a set diameter mandrel | AS 2505.6 | |
ISO/IEC 17025 (2017)
Materials
Service
Product
Determinant
Technique
Procedure
Limitations
Metallic corrosion evaluation
Plating
Coating thickness
Magnetic thickness gauge

NULL

AS 4680 G5; AS 1214 A4.
The only data displayed is that deemed relevant and necessary for the clear description of the activities and services covered by the scope of accreditation.
Grey text appearing in a SoA is additional freetext providing further refinement or information on the data in the preceding line entry.